NFL SALARY CAP:
2014– $133 million
2015– $140 +/- million
Chiefs Current 2014 Salary Cap: $123 million (13th in league in space, post B. Flowers cut)
Chiefs Current 2015 Salary Cap: $122 million
Potential 'surprise' cuts 2015:
Dwayne Bowe: $14 mil salary, if cut only save 3.5 mil
Tamba Hali: $12 mil salary, if cut save $9 mil
Mike Devito: $3.5 mil salary, if cut save $4 mil
Donnie Avery: $2.7 mil salary, if cut save $3.5 mil
Chase Daniel: $3.7 mil salary, if cut save $3.6 mil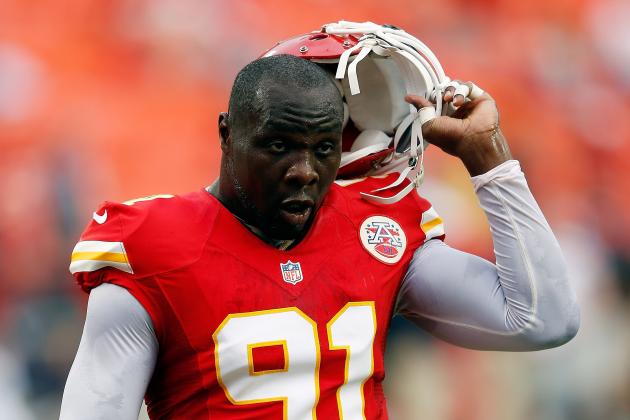 POTENTIAL NFL FREE-AGENTS 2015:
(Keep in mind that before 2015 F.A hits a lot of these players will be resigned by their team or franchise-tagged)
Bryan Bulaga (OT), Clint Boling (OG), Brandon Spikes (MLB), Bruce Carter (ILB), Chris Harris Jr. (CB), Byron Maxwell (CB), Jordy Nelson (WR), Randall Cobb (WR), Cecil Shorts (WR), Hakeem Knicks (WR), Jeremy Maclin (WR), Andy Dalton (QB), DeMarco Murray (RB), Shane Vereen (RB), Stevan Ridley (RB), Ryan Matthews (RB), Torrey Smith (WR), Roddy White (WR), Dez Bryant (WR), Wes Welker (WR), Demaryius Thomas (WR), Michael Crabtree (WR), Jordan Cameron (TE), Julius Thomas (TE), Kyle Rudolph (TE), Rahim Moore (S), Devin McCourty (S), Jabaal Sheard (DE/OLB), Mike Iupati (OG)
____________________________________________________________________________________________________
* * *
Sometimes I daydream when I am trying to write an article, and I started this very one the same way. Pondering on the Kansas City Chief's salary cap, now and in the future, I couldn't help but wonder about the most important position in the entire world of sports. Picture yourself as John Dorsey in January 2013… inheriting a 2-14 team that was still in mid tail-spin from some of the darkest moments in franchise history. Unhappy fans PROTESTING the product on the field from the past year. You have Matt Cassel as your most bona-fide QB on the roster. You possess the number one overall pick in the 2013 Draft, but ~surprise~ the top-rated QB's in this class are Geno Smith and E.J Manuel. There are really good tackles at the top of your board, but no spectacular prospects-especially not so at positions of need. No offers worth taking to trade back either. The 49ers were shopping Alex Smith at the time, after the emergence of Colin Kaepernick. The Cleveland Browns were rumored to be talking to San Francisco about him already too. Start Matt Cassel? Overdraft Geno Smith or E.J Manuel, neither of whom you believe in? This is how John Dorsey came to pull the trigger to trade 2 second-round picks for Alex Smith. You can't really blame Dorsey for taking action and getting the best QB available at the time. In 2012 the Chiefs were LAST in the league in passing. Changes had to be made. I highly doubt any of the other available options would have fared better in K.C than Smith did. * * *
Well, fast-forward a year and here we are. Alex Smith is preparing for training camp of his final year of his contract. He's on record as saying he believes he's the same caliber as 'those guys' (Jay Cutler, Colin Kaepernick, Tony Romo, etc.). So he's probably shooting for $18+ million a year. He's 30 years old with gas in the tank, but he's just right in-between the line of being somewhat young and being uncomfortably close to the age where QBs begin to decline. I can't really justify $18+ million a year for that type of no-man's-land QB, especially without Cutler's cannon arm or Tony Romo's freelancing ability.
The Chiefs should realize that they're Alex Smith's BEST opportunity for success in the present and future, and act like it. They also have their biggest potential superstar -when you combine age, potential, and production- in Justin Houston looking for a new contract. Offer Smith a fair contract that allows you the most flexibility within the set cap but also is team-friendly in the case of his regressing and being cut. If he doesn't accept it, which I don't see him doing with Tom Condon as his agent, let him play out 2014 with his current $7.5 million contract for the year. The Chiefs face the 2nd hardest schedule in the NFL this season also, which doesn't work in Smith's favor of having a career year in his contract year. Smith would then be 31 with very few suitors on the open market. So I think Dorsey will play this smart and use all the leverage he has to wait Smith and his camp out if they're not willing to accept a team-friendly contract.
In the worst-case-scenario, if they weren't confident in their other options, they could franchise tag him and have another year to groom the next starter. You can't forget that Alex Smith has only played 3 full 16 game seasons, while staying healthy, in his 9-year career. I can't help but wonder if having both Justin Houston and Alex Smith in contract years at the same time is making it problematic to get a deal done for either. QB is the most important position on the team, but Justin Houston is a 25-year-old star that is only scratching the surface. John Dorsey needs to prioritize Houston and strike while the iron is hot…Houston missed 5 games in 2013 which might help the Chiefs in contract negotiations.
In the meantime don't be surprised in the next couple of seasons to hear rumors of Andy Reid and Dorsey overturning every bit of information on '15 Draft Prospects that can sling the rock, potential trade candidates league-wide (Nick Foles?-Something tells me he's not Chip Kelly's long-term solution, Mike Glennon or maybe E.J Manuel after this season). Dorsey has also stashed a few young in-house talents, like Tyler Bray and Aaron Murray. Dorsey had to have taken note of the Seattle Seahawks and Indianapolis Colt's flexibility with the salary cap while their young superstar QB's are on their extremely team-friendly rookie contracts, which could be more reason to draft a first-round QB in 2015. Now that training camps are starting up (CAN WE GET A HALLELUJAH?!) coaches are about to get their first real chances to make meaningful evaluations of their roster. Before long we'll have surprise cuts coming in. After cutting Brandon Flowers, Dorsey has the cap space to sign a player or two that gets cut in the coming 2 months. Some might be sighing at the notion of looking forward to signing another team's trash, but that's what most assumed Marcus Cooper was last summer. Dorsey is diligent about scouting everyone.
With the 2015 Salary Cap looking to be set around $140 million, give or take, the Chiefs will have some breathing room with around $17 million in room next year- as of now. Naturally a Justin Houston or Alex Smith extension would change this. K.C's players of note set to hit free agency in 2015 are as follows: Justin Houston, Alex Smith, Rodney Hudson, and Allen Bailey. We've touched on the first 2, and Hudson and Bailey's new contracts (If chosen to renew) would be manageable.
In 2015 Kansas City could potentially cut a few players to make more space for what is looking to be the most loaded free-agent classes in a while. Tamba Hali has a $12 mil. salary, if cut team saves $9 mil., Mike Devito has a $3.5 mil. hit, if cut it saves $4 mil., Donnie Avery comes in with a $2.7 mil. salary, if cut Chiefs save $3.5 mil., Chase Daniel has $3.7 mil. in salary, if cut would save $3.6 mil. So, while the Chiefs don't have it now, they can clear room in 2015 relatively easily to sign or extend whoever they wish.
Next year's promising free agency crop I alluded to earlier? Oh, it just includes names like: Byron Maxwell (CB), Randall Cobb (WR), Jeremy Maclin (WR), Torrey Smith (WR), Michael Crabtree (WR), Jordan Cameron (TE), Kyle Rudolph (TE), Rahim Moore (S), Devin McCourty (S), Mike Iupati (OG).
When you look at the big picture like this it's very easy to understand what John Dorsey is doing in Kansas City. He's trying to build a roster that can win year-in and year-out in different ways. It's a process that requires patience from the top (Looking at you, Dorse) all the way down to support/patience from the fans also (Looking at you, readers). There will be bumps in the road, but this franchise hasn't been in better hands in many years.